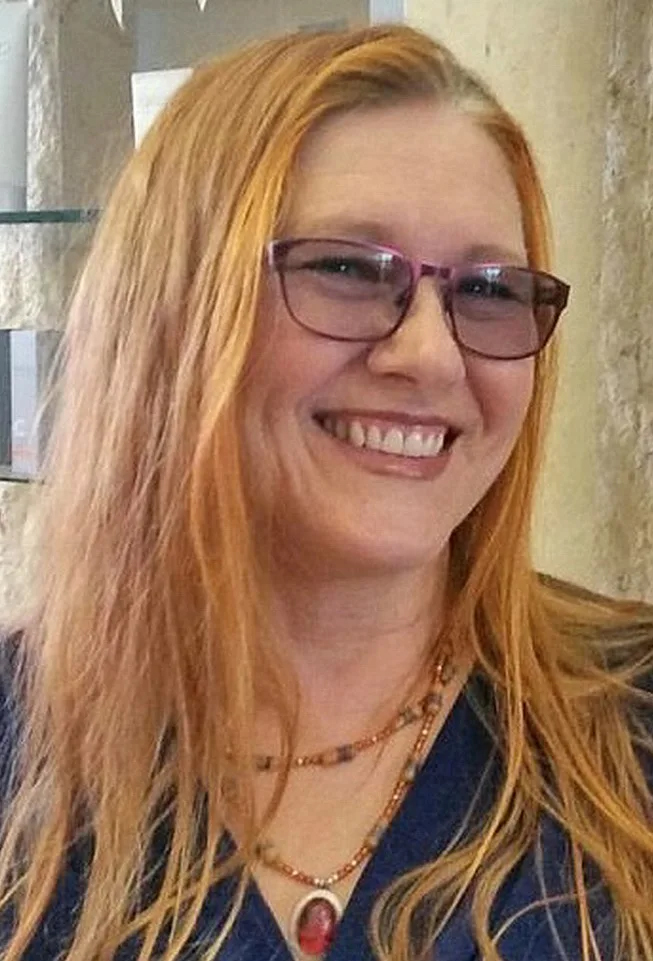 My name is Bernette Ledger. I am a Chinese Medicine Practitioner.
I started on this path in 1994 when my I was introduced to the discipline by my uncle who was an Acupuncturist. I saw an opportunity to promote wellbeing for myself, family, friends and the greater community. Chinese Medicine has become a lifetime fascination for me, it enables me to constantly learn and develop my skills from the huge collection of information collected over centuries.
I have had the pleasure of meeting and treating a wide cross section of the community ranging from able bodied wishing to maintain health and wellbeing, the worried well, mentally ill, developmentally disabled, chronically ill and palliative people alike. As such I have been blessed to have been able to interact with my community and have a positive effect on the wellbeing of so many lovely people. It is truly a profession worth doing, I am very fortunate to have found such a wonderful community to work in.

My qualifications include Bachelor of Health Science (Acupuncture). I use Moxibustion, Cupping, Chinese Herbs, Visible Red Spectrum Laser Therapy, Chinese Exercise Therapy, Auricular Acupuncture, Si Yuan Style Balance Acupuncture.
The goal of acupuncture is to establish a healthier state by correcting imbalances in the body's natural energy channels. The energy that flows through the body is called Qi (Chi). By stimulating blocked or stuck Qi, Acupuncture and Chinese medicine aims to assist the body to move energy and correct the imbalances, returning to a naturally healthy state.
With Traditional Chinese Medicine
Head aches, high or low blood pressure, fluid retention, poor circulation, muscle cramps, back pain, neck pain, shoulder pain, sciatic pain, gout, Tenosynovitis, rheumatoid arthritis, and pain in general, premenstrual symptoms, nervous disorders and anxiety, glaucoma, fertility issues as well as many other health issues can be treated successfully with Traditional Chinese medicine.
What to Expect at an Appointment?
An initial Acupuncture consultation will include an interview about your current health concerns, past health conditions, diet, lifestyle and work habits, menstrual cycle, stress, sleep patterns and how these things impact on health.
You may also have your tongue and radial (wrist) pulse examined. From this assessment a treatment plan can be developed.
Treatment commences once assessment and a treatment plan is formed.
Treatment technique and duration varies according to what is presenting at the time of treatment. Acupuncture is the most common technique where very fine needles are used at specific points in the body, this is not a painful process but you can feel sensations from the insertion; other methods such as cupping where suction cups are applied to body areas, the process can leave bruise-like marks but they quickly fade; Moxibustion (burning an herb at certain areas of the body) this is not burnt directly on your skin so won't cause pain or blistering.
Let's start your healing now.
Book your appointment online today.
Frequently Asked Questions
Common Questions About Acupuncture Treatment
There are three main ways Acupuncture and Traditional Chinese Medicine can help; Acupuncture and Traditional Chinese Medicine has been found to be effective in treating a range of problems in the body and relieve symptoms and pain caused by many issues.


Treating specific disorders
Treating specific disorders to provide relief of symptoms and reduce complications. Acupuncture is also used to treat the cause of the disorder and reduce the likelihood of its recurrence.
Maintenance treatment
Maintenance treatment of a long term problem, this is to provide a more comfortable state of health and reduce the need for medication and surgery.
Chinese Medicine
Chinese Medicine is an effective form of preventative medicine because of its ability to detect imbalances before they lead to disease.